We share facts about Quinoa, teach you different ways on how to cook it, more information on its benefits and free recipes.
Not without the help of the experts!
Quinoa! My superhero in the pantry. It cooks real fast and never fails to save my day. It boosts a healthy dose of fiber and is gluten-free. Being the only plant that is fully protein, this plant offers us the nine important amino acids.
Truly, Quinoa is a superfood that's every cook's favorite! Do you know how to cook Quinoa? You will be thrilled to discover that we will give you a complete package of quinoa facts. Thus, you should build your cookware set ready. Every detail you are curious about; you will all find in this article.
Are you ready? We are about to start!
More...
You know, I used to think that Quinoa is a grain categorized like rice and wheat. Lately, I found out that it really is plant seeds. However, you can cook them the way you do with other whole grains. The good news is, it's a great alternative to oatmeal and other protein-rich food you like.
Quinoa is a flowering plant with different colors. There are an estimated 120 kinds of it already identified. It is being developed like a grain produce for its edible seeds. You must be surprised to know that this plant has been a primary food for many centuries. It's considered as one of the few crops cultured by the Incas in the mountains.
Salute to the ancient grain that has been planted the same way thousands of years ago until today!
How does The Uncooked Quinoa Taste?
As versatile as it is, Quinoa can be eaten cooked or uncooked. Have you tried eating them raw? I wonder how it tastes like for you!
Alright, quinoa tastes really bitter when I ate it raw. I happened to know that the bitterness is caused by a natural insect repellent called Saponin that coated every quinoa seed. Otherwise, you can eat the baby quinoa that is still saponin-free!
When you are eating quinoa as raw, definitely you will benefit from all the nutrients. But you must consume it when the seeds are open or somewhat ground. If you eat it with the shell unopened, it will just go through your body undigested. What a waste of so much nutritional benefits!
Why Rinse Quinoa?
Have you ever asked yourself, "How to get rid of the bitter taste of quinoa?" Well, as experts say, rinsing the quinoa thoroughly will take out the bitterness. Rinsing will wash away saponin leaving the seeds delightfully edible and is more flavorful when cooked.
Rinsing Quinoa is already a practice done mostly in every household. Here is a video showing you how to rinse quinoa.
But do you buy the idea of rinsing? Rinsing Quinoa is already a matter of personal choice. Some cooks do not rinse them at all. They claim that there is no difference in the taste when cooked.
Saponin does not give harm to our body. It is also naturally washed off during the process of cooking. However, if you are Quinoa sensitive, I recommend rinsing.
Types of Quinoa You Need to Know
As people are becoming aware of nutritional values, food that can offer the same become popular. Quinoa is known of the nutrients it can offer and gluten-free is one of them. I am sure you are familiar with Quinoa and its flexibility in terms of cooking.
But do you know that it has several types?
Red Quinoa- although the White quinoa is the most popular among all the types, this red quinoa is equally the same when we talk about nutritional values. Besides, it possesses a very attractive color. It looks lovely mixed with vegetables and salads. Like others, red quinoa contains protein and the essential amino acids.

Black Quinoa- is a little bit sweeter than the others. Its color is black suitable for many recipes. It is also high in protein, antioxidants, fiber and iron like the rest. In cooking, this type is best for vegetable salad, soups and stews. It is also yummy as a side dish for meat and seafood.

Black Quinoa is already considered a hybrid. Developed by the farmers in Colorado, it is a crossbreed between quinoa seeds and lamb's quarter.

Tri-color Quinoa- a combination of the red, white and black varieties, it is indeed a vibrant, nourishing meal. If you are the type that is not satisfied with just one kind, this is your pick! With recipes, this tri-color quinoa goes well with vegetables. It gives a colorful touch to each dish.

Quinoa Flour- is commonly used for all gluten-free flours. Bakers mentioned that this quinoa flour is very flexible when it comes to baking. By the way, don't you have have a flour sifter yet? i use it to add flour to make my own first dough. The Quinoa Flour suggested that to enhance the health benefits of baked goods by substituting all-purpose and wheat flour with quinoa flour.

Quinoa flour has a nutty taste that blends fine with baked goods. You try using it and find out how it is.

Quinoa Flakes- this flake comes from organic quinoa that has been processed into flake form. If you love hot cereals for breakfast, you might as well try this sometime as an alternative to your oatmeal. These flakes cook in less than a minute and are perfect to boost your energy early in the morning.

Packed with much fiber, vitamins, and protein, try eating these with your favorite nuts and berries.

Puffs- Puffed quinoa treats are light and crispy in every mouthful. Try to pair this with your favorite dairy drink every morning. These cereals taste great with honey or maple syrup and different fruits. Its nutritional contents still the same with the original quinoa where they are made from.

Spicy Quinoa Pilaf- this spicy pilaf is a mixture of whole grain millet, jasmine rice, quinoa, potatoes, corn, carrots and enticing seasonings. The fiery savor and the cottony quality of this type of quinoa are truly delightful. This is best served with seafood or chicken. In fact, if you like, try how satisfying it is served as the only meal.
Out of the so many varieties of quinoa, only the white, red and black are popularly known and commercialized. To give you a better view of their difference, below is a table comparison for the three. I tell you, each is excellent in their own way and I could not pick even one as a favorite. All of them for me are worth eating.
Out of the 7 types, only three are the basic and most common. It is the white, red and black. I have tabulated below their differences for your easy reference:
Nutty and earthy flavor but is sweeter

Holds its shape after cooking

Have the least calories
Have the most carbohydrates
Has the least protein
Has the most sugar
Sodium free
Has the Least iron

Moderate calories, protein, sodium, iron, fat, and carbohydrates
Sugar-free
Sodium-free

Have the most calories
Has the most fat
Has the most fiber
Has the most protein
Has the most sodium
Has the most iron
Why does Quinoa Becomes a Superfood In The Future?
Humanity is now conscious in the food to be eaten. Slowly, we are educating the importance of a healthy diet. At last, we are awakened to prioritize the taking good care of our body the right way. Aside from diet, various methods of physical exercises are programmed as well.
A lot of alternatives have been discovered, implemented and being practiced. Gluten-free, sugar-free, vegetarian, vegan is just a few of what is trending nowadays. Considering the importance of time and energy, we need food that can offer all the benefits.
Our future is to look for a food that can support all it all!
Here are the reasons why I think quinoa is a superfood in the future:
It's a fact that quinoa can be cooked in just minutes. If there is anything that the future need is food that can be prepared the shortest time possible but still taste yummy and stays nutritious.
We need a kind of food that is versatile in so many ways. It is also a healthier substitute for rice. It is good for baking, breakfast, blend with favorite dishes, salads, and even desserts.
Quinoa certainly boasts with very high health benefits. Aside from being gluten-free, it is a protein plant. Offers a high content of antioxidants, fiber, vitamins and lots of other nutrients. I will mention more about these benefits later part of the article.
Since this plant is getting popular along the years, planting is now worldwide. Being cultivated and studied, it is available all throughout the year.
4 Ways to Cook Quinoa
In every method of cooking quinoa, I chose a recipe that calls for it. Later part, I will be furnishing you with quinoa recipes that are worth making. So, stay with me!
Take note: Always remember to rinse your quinoa before you cook. It would take away the bitter taste and wash the compounds that may upset your digestive system. Taking this into consideration, I will no longer mention rinsing in every recipe steps.
Cooking Fluffy, Tasty Quinoa the Stove Top Way
What you will need:
A cup of quinoa
Olive oil (or any oil will do)
2 cups of water or broth
½ tsp salt
Saucepan with cover
fork
| | |
| --- | --- |
| | In medium-high heat, drizzle oil in your sauce pan and heat. Add the drained quinoa. Don't forget to stir it while cooking for a minute. It will let the liquid evaporate resulting to a nice quinoa toast. |
| | Pour in two cups of water or your broth. Sprinkle the salt. Bring it to boil. |
| | Turn the heat to a lower setting and let it cook for 15 minutes. Make sure to cover it well. |
| | Turn off the heat and let it stand for 5 minutes, covered. |
| | Time's up! Take off the lid. Notice that you would see spirals (germ) separating from the seed. Get your fork and fluff gently your quinoa. Now, it is ready to be eaten! |
If you notice there is still a little bit of water at the bottom of the pan and the quinoa tastes crunchy, heat it again for another few minutes until all the water is gone.
Here is a video showing you how it is being done:
1 cup quinoa
2 cups water or broth
½ teaspoon salt
Fork
| | |
| --- | --- |
| | Pour both the quinoa and the broth water into the rice cooker. |
| | Stir in salt and turn on the rice cooker. Cooking time is an average of 30 minutes. |
| | Once cooked, let it stand for a few minutes. |
| | Fluff it with a fork. It is ready to serve! |
Here is a video on how it is being done:
Oven-Roasted Quinoa with Spiced Apples, carrots, and red onions
Bowl
2 Baking dish
Spoon for stirring
Aluminum foil
fork
½ tsp. freshly ground cardamom
½ tsp. freshly ground coriander
½ tsp. finely ground black pepper
1 tsp. salt
3 carrots, peeled and cut into 1" pieces
1 cup apple cut into cubes
1 onion finely minced
1 ½ tbsp. olive oil
1 cup rinsed quinoa
2 tsp lime or lemon juice
Lemon zest
¼ cup shredded parsley
2 cups water
Pre-heat oven to 375 deg. F. In a bowl, mix cardamom, coriander, pepper and ¾ salt. Place onion, apple, oil, and carrots in the baking dish. Stir in the spice mixture and blend well.

In a baking dish, pour the rinsed quinoa and spread it evenly in a layer. Put both the vegetable mix and quinoa in the oven. Toast the quinoa until it smells good and the color is golden brown for about 8 minutes. 

Pour the water into the quinoa and cover the baking dish with foil. Cook the quinoa for another 20 minutes until it looks fluffy. Remove from the oven and fluff using the fork. Set aside.

Continue roasting the vegetable mix, stirring once in a while for 30 minutes.

Place the quinoa in a serving dish, stir in remaining salt, parsley, lemon zest and lemon juice. Serve together with the vegetables
Here is a video showing you how it is being cooked in the oven. This time it's with avocado instead of apple:
Cook Quinoa In a Microwave
1 cup rinsed quinoa
2 cups water or broth
Microwavable bowl with lid
Spoon for stirring
| | |
| --- | --- |
| | Place your rinsed quinoa in a microwave safe dish and add the water.  |
| | Cover the dish and cook for 6 minutes.  |
| | Take it out and gently stir. Put it back in the microwave for another 2 minutes.   |
| | Let it sit covered for 10 minutes or until the water is completely absorbed. Serve! |
Here is a video showing you how it is being done:
Knowing the water ratio when cooking quinoa is crucial if you want a perfect fluffy texture after. A little bit more water to the given ratio would make your quinoa super mushy. If too little water, it would make it crunchy.
The usual water ratio for quinoa cooking is 2-parts water and 1-part quinoa.
Although it is a practice until today, some have been using their own version. The new ratio would be: 1:1 (1-part water and 1-part quinoa)
How is this so?
To explain quinoa imported long time ago where inconsistently dried. So, to cover this problem, the 2:1 ratio was implemented. However, newly shipped quinoa is already properly dried. So the ratio was changed to 1:1, resulting in a much nimbler dish with more chew and snap!
How to make quinoa flakes?
Do you know that you can make your own quinoa flakes? Versatile as it is, you can enjoy quinoa flakes for a breakfast. There are lots available in store but if you want to challenge yourself, I would be fun doing it at home.
What you will need:
2 cups raw quinoa
Grain mill (choose the one that has roller settings for thickness)
Prepare your grain mill. Pour into the funnel compartment your raw quinoa. The funnel compartment is also called hopper located at the top of the machine or attached.
If your mill does not have a receptacle at the base, put a container to catch your fresh flakes.
Turn it on and watch your flakes come out and fall into the container.
Use your flakes right away or you can store it in an airtight container in your pantry for 3 months. It could be as long as 6 months when stored in the fridge.
How to Make Quinoa Flour?
As easy as making quinoa flakes, you can also do the same with flour. If you do not have a grain mill at home, a coffee or spice grinder will do if you. It is wonderful to do things yourself without depending on what you can buy at the grocery store. Besides, this is practically cost- saving. Using the spice grinder, you will produce high-quality quinoa flakes remaining flavor and aroma.
What you will need:
2 cups of rinsed quinoa
Grain mill
Like the flakes, quinoa flour would last 3 months in your cupboard and 6 months in the fridge. Don't forget to put it in an airtight container.
Here is a video showing how to make quinoa flour:
Here are several techniques on how to make your quinoa taste better:
If you are used to cooking it with water, for a change, try using broth. Quinoa without any taste enhancer is simply bland or a little bit sweet. Using vegetable or chicken broth will add a kick to its flavor.
Add your favorite herbs like basil or oregano. It would not only spice up the taste but it would also smell deliciously good.
Toast it in oil for a few minutes before boiling. You try it, it really tastes better. It may be the taste of the absorbed olive oil or the crunchiness texture it turned out after toasting.
Add finely minced spices like garlic or onion. It is up to you if you roast or sauté it. The minute you add it to your quinoa it will immediately share the flavor.
Sweeten it up! Eat quinoa for breakfast and sweeten it like you do when you make cereal. Topping it with fruits when eating is also a big go!
Turn it into a creamy and cheesy quinoa. Cheese always do the trick. Who wouldn't like cheese? Mix any favorite cheese and it would turn out to irresistibly yummy.
Let the breadcrumbs do the magic! Admit it, you think quinoa is boring. But do you know that you can do a lot with it than any other food? Try to experiment. Using breadcrumbs in quinoa dish is for one.
Make it spicy hot. Wake yourself up from a boring quinoa to a spicy hot delicacy. How about adding some chili?Do not overdo your water. Stick to the directions. This might be the solution of your mushy quinoa. Now interested?
How about making your favorite pudding? Who does not crave for dessert? Quinoa can be a great pudding to different flavors.
Make it as children's favorite. Make quinoa muffins to let your picky eaters be interested. You can make as many kinds as you want.
How Do You Steam Quinoa?
¾ cup rinsed quinoa
½ cup of water
Steamer
Simple steps for you to follow:
Get your ¾ cup rinsed quinoa and pour it into the rice bowl of your steamer.
Pour the ½ cup of water over the quinoa.
Let it steam for 15 minutes.
When it is up, turn off the steamer.
Let it settle for another 10 minutes.
Enjoy!
What Do You Season Quinoa With?
Since quinoa can be cooked in just a few minutes, it is not surprising that you can cook it the whole week, with different seasonings. Then you've got to taste different flavors anytime. No boring moments!
Below is a list of seasonings that can go with Quinoa perfectly. Try to use them for your meals.
Cumin, tomato salsa, and chili powder
Above are the common seasonings used to flavor up quinoa. However, you may have your own preference. Of all the available seasonings, there is always one that you tend to like for quinoa.
Common Mistakes When Cooking with Quinoa
Do you have some difficulties cooking up quinoa? Have you tried ways to correct it but with no success? You may not realize it but maybe you are doing it the wrong way. Try to find out if your problem is one of these common mistakes that others have experienced.
Problem #1 – Cooking Quinoa without rinsing
Problem #2 – Putting too much amount of water
Problem #3 – Not draining properly after rinsing
Problem #4 – Not letting your quinoa settle down after cooking
Problem #5 – Identifying quinoa as a grain
Experts' Advices
Cooking experts are there to make our cooking experience better and fun. Without them sharing their expertise, we will be finding ourselves discovering them on our own. Our gratitude to them who are willing to share and help to make our cooking adventure less stressful.
How to Cook Quinoa in Preparation for a Recipe?
According to by Liz, of "I heart vegetables" (iheartvegetables.com), if you do not know yet what recipe you are going to make for your quinoa, better cook it with water first rather than broth. This way, you have a variety of recipes to choose from.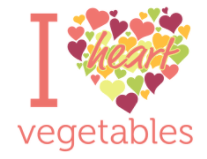 iheartvegetables.com
How to Make Quinoa More Flavorful?
Ali of "Gimme some Oven" , shared a secret of how to make quinoa tastier. She said that by replacing ½ of the water needed when cooking quinoa with your favorite wine would make it taste more delicious. 
gimmesomeoven.com
How to Make Left-over Quinoa Taste Like Freshly Cooked?
This is a good help for those who have many leftovers. Alyssa of "My Sequined Life" saves a nice good meal. She taught us to heat quinoa, by adding a little bit of broth you used and some lemon juice. Eating it again would taste like freshly cooked.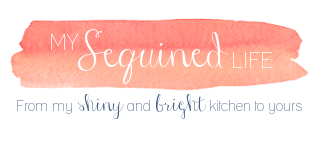 mysequinedlife.com
Top 10 Recipes with Quinoa
It is about time that you would learn how to make different kinds of quinoa recipes. Here we will give you many types to choose from. You may need to take a look at the several methods you have known above on how to cook quinoa. Have fun!
Quinoa Salad Recipes
Green Quinoa Salad with Basil Dressing
Cooked quinoa mixed with kale and basil leaves. Seasoned with vinegar, salt, and black pepper. A purely vegan diet!
Green Bean and Almond Quinoa Salad
If you love beans and nuts, this salad is for you. Cooked quinoa mixed with beans and almonds, seasoned with black pepper, salt, and lime juice.
Quinoa Salad with Asparagus, Peas, Avocado and Lemon Basil Dressing
A mixture of vegetables, Asparagus, beans, and avocado, this salad is a blast. Seasoned with lemon and honey, this is a combination of sweet and sour taste for you!
Quinoa Soup Recipes
Lemon Chicken Quinoa Soup
This quinoa chicken soup is packed with many spices and herbs for a striking flavor. Blended in with several vegetables and milk, this super hearty meal is creamy and delicious. Besides, I introduce you some methods to cook chicken here.
Chicken Quinoa Soup
The basic recipe for the chicken quinoa soup with just the spices, herbs and seasonings.
Vegetable Soup
Quinoa Vegetable Soup
Fall Vegetable Quinoa Soup
High Protein Quinoa Bread
TEX-MEX QUINOA BROWN RICE GRAIN BOWL
Joe made this Tex-Mex style quinoa brown rice grain bowl for his friend MaryJo who had a late afternoon appointment and MaryJo thought it was perfect for her still semi-numb mouth. Try Joe's Recipe now because it's soft and delicious.
Nutrition Facts of Quinoa
Quinoa Nutrition Profile
Since Quinoa is a superfood, let us find out its nutritional value. Although there are different types of it, their nutritional contents just differ slightly.
Of course, the most important reason why we prefer quinoa is the high level of protein that we can get from eating them. It is a cholesterol-free and low-fat source of diet.

1 cup of cooked quinoa (185 g) contains 8.14 grams of protein. With it, the ideal daily protein need is 56 grams for males and 46 grams for females.

Since quinoa has a low level of fats, being a seed it has a small volume.

1 cup of cooked quinoa gives 3.4 grams of fat.

1 cup cooked quinoa provides 222 calories.

1 cup of cooked quinoa (185 grams) gives 15% of the ideal daily intake of iron and 5 grams of fiber that is 21% of the suggested amount.

1 cup of cooked quinoa (185 grams) gives 118 mg of magnesium
1 cup of cooked quinoa gives:
39.4 g carbohydrates
31 mg calcium
2.8 mg iron
318 mg potassium
13 mg sodium
2 mg zinc
Quinoa Health Benefits
Now since the beginning, I have been repeating that quinoa is healthy and nutritious. At last, I can tell you all about it in detail. The Incas have proven to us that this food is good for our body. They believed that it amplified the endurance of their warriors in the battlefield.
Let us find out how it would be for us!
Quinoa is the furthermost protein-rich nourishment we can eat. It is a complete protein that contains the nine essential amino acids.
Quinoa contains Lysine that is vital for our tissue development and healing.
The high content of Riboflavin (B2). It increases energy breakdown within brain and muscle cells and is recognized to aid generate appropriate energy production in cells.
High Content of Manganese- As an antioxidant, manganese assists to stop harm of mitochondria during energy creation as well as to guard red blood cells and other cells from damage by free radicals.
Rich in Zinc- known as the "Essential trace element", zinc is used for treatment and avoidance of zinc insufficiency and its concerns including how it affects the skin and liver illnesses.
Gluten-free, excellent for people who are gluten intolerant. Quinoa is the best alternative for people who don't crave for pasta and bread. By using quinoa, our nutrient and antioxidant intake will intensely increase. 
Has low glycemic Index. Glycemic Index is the measure of how fast food increases sugar level. When you partake food that is high in glycemic index makes you hungry thus resulting in obesity.
Healthy Recommendations When Using Quinoa
Here are some healthy facts which where you can use quinoa more effectively.
Quinoa is highly recommended to be an alternative for gluten. This will work great for all gluten sensitive people especially those who are positive to Celiac disease.
If you are currently using gluten-free ingredients for your recipes, try replacing it with quinoa. You will have the same taste but you will get more health benefits. 
I highly recommend making your own quinoa flour. Buying bread and other pastries that are using quinoa flour may not be as nutritious as you think. These flours have undergone processing. It could be that most of the nutrients are lost within the process.
If you are fond of rice, you may want to start replacing it with quinoa for a healthier benefit.
It is highly recommended not to eat quinoa if you are taking triglyceride-lowering drugs.
The answer is "Yes", you can freeze quinoa. You need to let it cool down first then transfer it to a resealable bag or sealed container before putting in the freezer. Don't forget to let the air all out before sealing.
Using the microwave, just sprinkle a bit of water enough to moisten it and put a well in the center for even cooking.
Using the stove-top, just add a little oil to the pan, heat quinoa while stirring it regularly. Don't forget to sprinkle water when needed.
Can Your Pets Eat Quinoa?
Your pets can eat quinoa, provided you give it to them in small portions. Quinoa is a healthy food for dogs who drains energy a lot. The nutrition they can get from quinoa would be a good supplement.
Definitely yes! The safest time you introduce quinoa to your baby is from 8 months and above. This nutritious food can be given to babies as cereal, soup or even finger foods. Yet each baby is unique, what other can tolerate may not be true to yours. Ask your pediatrician for a recommendation.
How Much Quinoa Should I Cook Per Person?
According to Cookipedia, it is advisable to give 60 g of quinoa per person.
Is Quinoa Good For An Upset Stomach?
Actually, quinoa can help for digestive disorders. It is a great source of insoluble and soluble fiber. It helps digestion by retaining water in the large intestine.
Is There Any Side Effects Of Quinoa?
Here are some side effects I found out from eating quinoa.
Digestive Stress- because of the high fiber content of quinoa, your stomach might have a hard time adjusting especially if you've eaten too much one time. It could lead to diarrhea and bloating.
Another possible side effect that causes this digestive stress is the saponin content. This compound is bitter and a little bit toxic. If you are sensitive enough, it may cause your stomach discomfort. So, it is really important to wash quinoa before cooking.
Special Guide: Tips to Grow Your Own Quinoa
Quinoa Growing Basics
After all the good benefits that quinoa can give, you might be inspired by growing it your own. You've got space for planting? Here are a few basics on how to grow quinoa.
Step 1- Quinoa grows slowly so remove weeds after digging your soil.
Step 2- Plant the seeds in rows, just ¼ inch deep, 10" apart from each other.​
Don't water quinoa unless the soil is already very dry. It can stay alive in areas with less water.
Quinoa looks like weeds so be careful not to pull them out with other weeds. They look similar to a weed called lamb's quarter.
Harvest and Storage
​How to know when quinoa is ready for harvest?
The sign to know that quinoa is ready for harvest is when all the leaves drop off. What will be left attached to the plant are the seeds on a stalk. So better harvest your quinoa before the weather freezes. Quinoa can't survive winter.
How to store quinoa?
You must ensure that the seeds are dry before storing them. When you have harvested before drying out the seed, you can dry them indoors. When it is completely dry, shake the seed heads to release the seeds. Sift the dirt out from the seeds before washing them.
Drain the seeds completely after washing. When it is dry, store them in sealed containers. Make sure to put them in a cool area away from sunlight. Shelf life would be an average of 6 months.​